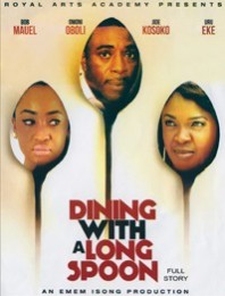 Synopsis
Kayode (Bob Manuel Udokwu) had his eye on becoming the next governor of Nigeria. He was a senator with the love of the people but there was more to him than the wholesome image he projected. He was married to Clarice (Omoni Oboli) and she was rumored to be mentally disturbed. He couldn't stand his wife but tolerated her for career purposes.
The incumbent was determined to keep his seat in office and his strategy was to offer Kayode's campaign manager a job but Fedura (Uru Eke) remained loyal to Kayode. With a busy media schedule and an unpredictable wife, Fedura constantly put out fires in his life while she lighted his fire behind closed doors.
Fedora really wanted Kayode for herself but he couldn't risk ruining his image by divorcing his mentally ill wife. At home, his wife fought for the marriage but any attempts she made to please him were flat out rejected.
It seemed that both women were not getting what they wanted from Kayode and they formed an unlikely alliance. A suggestion to get rid of him turned into a plan of action.
---
---
---
Similar Titles
Sign up now to get personalized recommendations.
---