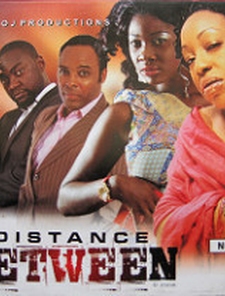 Synopsis
I was excited about watching this film because of the great cast. Who better to play the main roles that Rita, Kalu, Mercy and Yemi? This film started excellently for me. The camera shots alone were stylishly done and the angles that were shot at were on point. At the beginning of the film we see Mercy Johnson sitting and looking through some photographs and the credits are lined up to be on the back of the photographs as she flicks through. This was a very nice touch. Big kudos to whoever thought of that!
The film starts from the present day and works backwards with flashbacks from the past thrown in. Mercy Johnson plays a woman called Mosun and Rita Dominic plays a woman called Preye (name sounds Indian to me). They are best friends from childhood into adulthood. In the opening scene we see Mosun, her daughter and Preye. We are invited to listen to Mosun's thoughts. She looks on at her best friend playing with her daughter and says (in her head),
"That's my best friend Preye. I worry leaving my daughter at her house but it is a proof of trust. Well… I don't trust her. I can't look at her and not feel guilty. I guess she needs me."
---
---
Similar Titles
Sign up now to get personalized recommendations.
---